28 Apr 2022
U.S. Dedicates $504 Million for Large-scale Hydrogen Project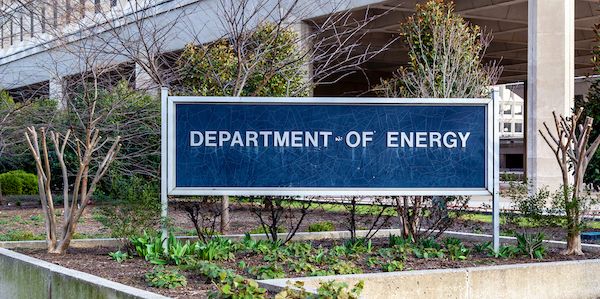 The conditional loan from the Department of Energy will go towards building a 220MW facility in Delta, Utah, in the west of the country, by Mitsubishi Power Americas Inc. and Magnum Development LLC.
The U.S. government has made a commitment to loan $504 million to construct the largest hydrogen facility in the country and one of the largest worldwide.
The conditional debt financing from the Department of Energy (DoE) will back the Mitsubishi Power Americas and Magnum Development's Advanced Clean Energy Storage (ACES) project in Utah, which will have 220MW of electrolysers powered by wind and solar energy.
The facility, which is expected to start operations in 2025, will use two natural salt caverns to store up to 4,500 tonnes of hydrogen (150GWh of energy).
The plant will produce hydrogen for use in transport, heavy industries and refineries. It will also supply the Intermountain Power Agency power plant in Utah, which aims to employ a 70% natural gas and 30% hydrogen energy mix, with a view to use 100% hydrogen by 2045.
"We are unbelievably excited to reach this important milestone, not just for our hub, but for the hydrogen industry as a whole," said Michael Ducker, the head of hydrogen infrastructure at Mitsubishi.
The DoE's Loans Programs Office (LPO) funds innovative high-impact energy projects. Its Outreach and Business Development Division has been providing the ACES investors with assistance through the application process.
Houston-based private equity fund Haddington Ventures plans to raise $650m for the project.
At present, there are many giga-watt scale hydrogen projects being developed around the world. The largest currently in operation is a 150MW plant in the centre of China, with 260MW plans being constructed in the northwest of China due to be operational in 2023.