24 Aug 2022
Transatlantic Hydrogen: E.ON and EverWind Partner to Build a Hydrogen Bridge Between Canada and Germany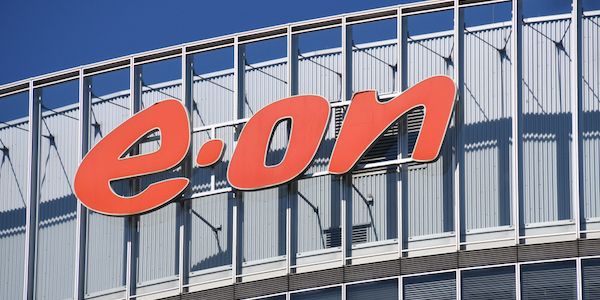 EverWind, a private developer of green hydrogen and ammonia production founded by infrastructure veteran Trent Vichie, co-founder of Stonepeak Infrastructure Partners and E.ON Hydrogen GmbH, a wholly owned subsidiary of E.ON SE, agreed on an MoU to import green ammonia at scale to Germany beginning in 2025 from EverWind's initial production facility in Point Tupper, Nova Scotia.
E.ON SE is one of Europe's largest operators of energy networks and energy infrastructure and a provider of innovative customer solutions for 50 million customers.
Under the MoU, EverWind and E.ON intend to work towards an offtake agreement for up to 500,000 tonnes per annum of green ammonia. Point Tupper is a multi-phase green hydrogen and ammonia production and export facility, which is in advanced stages of development and is expected to reach commercial operation in early 2025, the first in Atlantic Canada.
EverWind is committed to working with E.ON and Germany to provide green energy and both parties look forward to this work as part of our process to secure offtake for Point Tupper, which is one of the few options globally positioned to deliver green ammonia by 2025.
The partnership supports the decarbonization of Canada and Europe and strengthens the security of green energy supply at a time when Europe needs to reduce its energy dependence on fossil fuels as quickly as possible.
E.ON is committed to making green hydrogen accessible to the German small and medium sized businesses ("Mittelstand"), the heart of Germany's economy. These small and medium sized companies account for the largest share of the country's economic output and employ about 60 percent of all workers.
"The transformation of our industry continues. Therefore, I am pleased that E.ON and Uniper each have signed a Memorandum of Understanding on the supply of green ammonia from 2025 on with the Canadian company EverWind Fuels. This is an important step not only to strengthen our bilateral economic relations, but also for a future-oriented and sustainable energy supply." said German Chancellor Olaf Scholz.
"This MoU is a direct result of close collaboration between Canada and Germany, backed by real support from our respective governments," said Trent Vichie, CEO of EverWind Fuels.
"This partnership is a win for Germany, a win for Canada and, in particular, a win for the people of Nova Scotia. We are on track to be the first green ammonia producer in Atlantic Canada, and the first to deliver on Canada's commitment to becoming a global green fuels leader".
Patrick Lammers, COO Costumer Solutions at E.ON SE, says: "Today is the start of the transatlantic hydrogen bridge. This way, we can bring the energy of the Canadian wind to Germany by ship. We are not just decarbonizing and diversifying our energy supply.
"We will create more energy security by cooperation between societies which share the same values and stand for democracy, the rule of law and a social market economy. This step is more urgent than ever. "
Press release