04 Dec 2022
Toyota Lands Funding to Develop Hydrogen Fuel Cell Hilux Pickup in the UK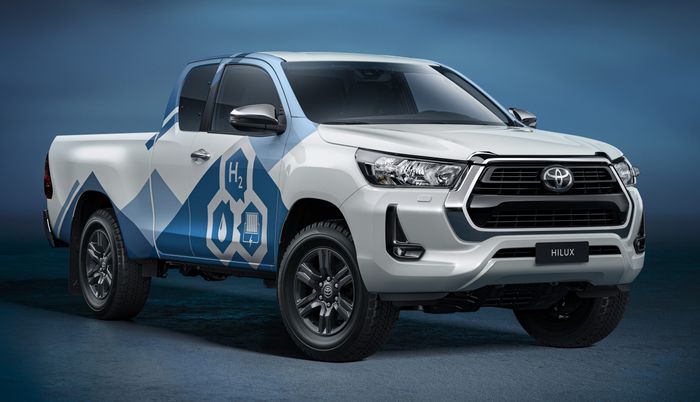 A consortium led by automotive giant Toyota has secured £5.7 million in funding from the UK government to develop a hydrogen fuel cell pickup truck in the UK. Thatcham Research, D2H, ETL and Ricardo are also involved in the project.
In a statement on 2 November, Toyota said the fuel-powered prototype of its Hilux pickup would be developed at its plant in Burnaston, in the East Midlands of England.
Dating back to the 1960's, several iterations of the vehicle have been developed since. The UK government said a fuel cell Hilux would be "ideal for use in isolated settings where vehicle charging is impractical".
Toyota is not new to fuel-cell vehicles as the firm started developing them back in 1992. It launched its hydrogen fuel cell sedan, Mirai back in 2014.
The UK wants to end the sale of new diesel and gasoline cars and vans by 2030. After 2035, the only new cars and vans that can be sold will be pure electric and hydrogen-powered cars.