13 Sep 2022
thyssenkrupp to Power Steel Plant with Hydrogen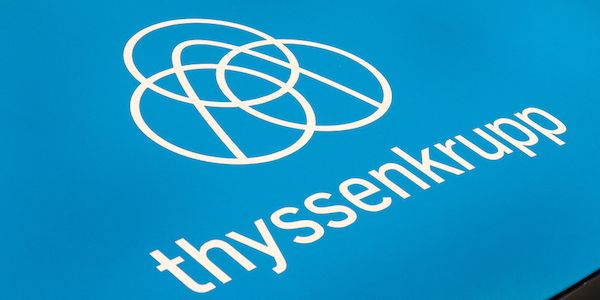 Steel-giant thyssenkrupp announced on 9 Sept that it will invest €2bn to convert its plant in Duisburg, Germany into what it claims will be the largest hydrogen-powered direct reduction plant.
The plant is slated to produce 2.5 million tonnes of direct reduced iron, potentially providing customers two million tonnes of low-carbon steel each year.
The company will replace its coal-based blast furnaces by hydrogen powered direction reduction plants.
The iron produced there, which will have been directly reduced with hydrogen, will be liquefied for the first time in downstream, specially developed melting units to produce high-quality hot iron. All subsequent production steps can take place in the existing plant structure, including the steel mills, thus enabling an efficient transformation
Tekin Nasikkol, Chairman of the General Works Council at thyssenkrupp Steel said:
"Tomorrow's steel must be climate neutral. The Supervisory Board and Executive Board of thyssenkrupp AG are sending a clear signal here with their support for our transformation path. Above all, this is also a clear commitment to safeguarding jobs and the future of our site.
"And not only that: The transformation also stands for a qualification campaign, because new, innovative production concepts require new skills. We therefore want to prepare our employees specifically for the climate-neutral steel production of the future."
With the increase in plant capacity, thyssenkrupp Steel has also significantly raised its climate targets. Chief Technology Officer Arnd Köfler said:
"By as soon as 2030, we are planning for around five million metric tons of low-CO2 steel, which will deliver CO2 savings of well over 30 percent. The now imminent construction of one of the largest hydrogen-powered direct reduction plants planned to date will also generate innovation and employment in the Ruhr region and beyond.
"The intelligent combination with newly developed melting units can serve as a model for many other decarbonization projects in the steel industry worldwide. In order to continue our transformation without delay, we are planning to award the contract in the fall and we are already making appropriate preparations."
Thomas Kuschel Thyssenkrupp's Head of Sales Fuel Cell Assembly &Testing will co-host a discussion titled Plant Technology to Manufacture Fuel Cells and Electrolysers on Large Scale under track three, Fuel Cell Design, Development & Manufacturing at Hydrogen Technology Expo Europe, Messe Bremen, Germany.
Read more: bp and thyssenkrupp Steel Sign MoU to Decarbonise Steel Production