21 Feb 2023
Technip Energies Selected by Arcadia eFuels for Commercial Facility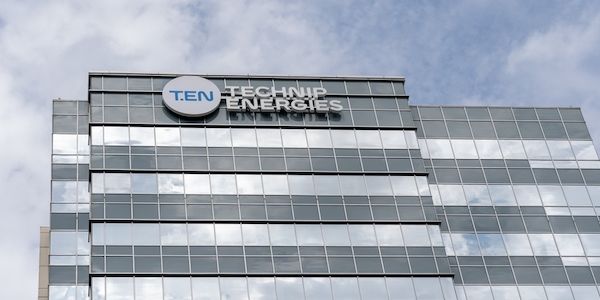 Technip Energies has recently been granted a Front-End Engineering and Design (FEED) contract by Arcadia eFuels for world's 'first' commercial eFuels facility for sustainable aviation fuels located in Vordingborg, Denmark. The Pre-FEED process has concluded and parties are aiming to have the plant operational by 2026.
Arcadia eFuels will use renewable electricity, water, and biogenic carbon dioxide to be used to generate eFuels which can be used with traditional engines and supplied through existing liquid fuel infrastructure.
The FEED comprises the engineering for the initial eFuels plant which is expected to produce around 80,000 MTPA of eJet Fuel (eKerosene) and eNaphtha, employing cutting-edge but reliable technologies. Furthermore, the FEED includes engineering for a 250 MW electrolyser plant for the production of green hydrogen.
This plant will have a versatile product slate that enables it to also manufacture eDiesel. The utilization of these eFuels will give airlines the capability to proportionally reduce their carbon emissions, allowing airlines and heavy transportation to comply with proposed EU directives for eFuels usage as well as voluntary carbon cuts.
Laure Mandrou, SVP Carbon Free Solutions of Technip Energies, commented: "We are pleased to have been selected by Arcadia eFuels for the FEED of this world's first commercial power-to-liquid project for eKerosene production for the aviation industry. By leveraging our engineering expertise and our collaboration to integrate electrolysis and gas to liquid technologies, we are committed to bringing this unique project to the execution phase as we continue to support the world's energy transition."
Amy Hebert, CEO of Arcadia eFuels, commented: "Technip Energies is a leader in the engineering services for Energy Transition and has the appropriate experience and drive to ensure a successful first of a kind project for Arcadia eFuels."