US Senate Passes Act Offering Tax Credits for Clean Hydrogen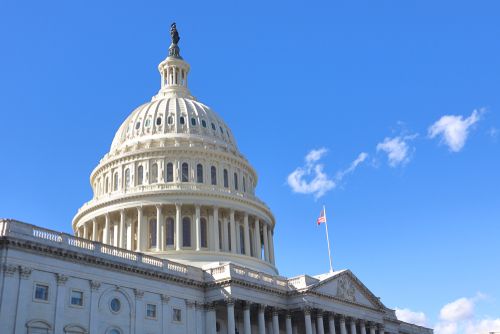 The US Senate on August 7 passed the Inflation Reduction Act which holds a landmark Tax and Climate Bill, offering $3/ kg in tax credits for low carbon hydrogen production which could make clean hydrogen cheaper to produce than grey hydrogen.
The Bill sets a basic rate of $0.60/ kg and will use a scale of credit calculation based on lifecycle emissions. Hydrogen manufactured with 0.45-1.5kg, 1.5-2kg, and 2kg of lifecycle emissions could collect 33.4%, 25% and 20% of the credits respectively, reported H2 View.
In addition, the Bill will make tax credits available to hydrogen fuel-cell electric vehicles with up to $7,500 available for new vehicles and $4,500 for used vehicles.
US President Joe Biden said: ""This Bill also makes the largest investment ever in combatting the existential crisis of climate change. It addresses the climate crisis and strengthens our energy security, creating jobs manufacturing solar panels, wind turbines, and electric vehicles in America with American workers."
What does this mean for the US market?
The Bill could charge US grey hydrogen users currently using ten million tonnes of the grey variety to switch to green hydrogen to save cost. It will also increase demand for clean hydrogen for use in transport, steel and back-up power, predicts Recharge Editor, Leigh Collins.
What Impacts could it have on the international H2 Market?
Green hydrogen developers may flock to the US market to benefit from the $3/kg subsidy as investment efforts elsewhere are largely stunted by lack of H2 funding clarity, according to Collins.
More than 300GW have been announced around the world and in most cases no final investment decision has been made as developers await subsidy schemes to ensure profitability and H2 affordability.
The UK has also announced a subsidy scheme based on contracts for difference to make clean hydrogen competitive with grey and the EU has a similar plan which requires signatures from the 27 EU nations as well as the EU parliament.
Germany has a $920m scheme for green hydrogen imports from outside the EU.
Collins sees the US scheme as the most guaranteed to offer cheaper green hydrogen compared to grey and blue.
Countries that seek to lead in green hydrogen production might reconsider their policies as they may not want to lose clean hydrogen investments to the US.