Norwegian High-Pressure Alkaline Electrolyser Producer HydrogenPro to Build 500 MW Plant in Texas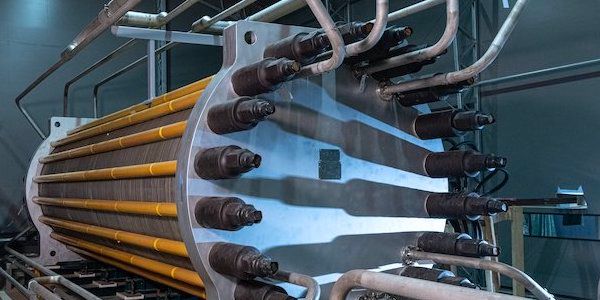 Norwegian high-pressure alkaline electrolyser OEM HydrogenPro will take its first steps into the US market by setting up 500 MW manufacturing capacity in Texas with a total expenditure of USD 30-50 million. This includes an additional advanced electrode production facility which the firm considers a technological game-changer.
The Texas site will start with an initial 500 MW capacity with the potential to go up to several gigawatts in the future.
With this investment, HydrogenPro will increase its total production capacity to 800 MW and establish a global presence as part of its plans to become a leading provider of large-scale green hydrogen technology and systems.
"The US factory will be our bridgehead into the North American market. A key factor for us to become the leading provider of green hydrogen technology & systems is our presence across continents, securing sustainable and local supply chains," said CEO Tarjei Johansen.
HydrogenPro says the new Texas facility will make it "the only viable large-scale player providing high-pressure alkaline electrolyser technology and systems".
The Inflation Reduction Act (IRA) has encouraged the growth of green hydrogen production through beneficial tax arrangements, resulting in an unprecedented demand growth of 4-6 times the pre-IRA numbers. The US market has thus been given priority by HydrogenPro, and localising its production capacity is integral for achieving its targeted expansion, the company stated.
"We have great confidence in our technology & systems being an excellent fit for large-scale industrial applications, where we are now seeing an unprecedented increase in demand for green hydrogen following the IRA.
HydrogenPro's European sales team has served the US market for some time, which has resulted in a significant pipeline of relevant and attractive projects already in progress. The US organisation will be ramped-up in parallel with the manufacturing expansion.
Hydrogen Insight reported that HydrogenPro's current manufacturing capacity of 300MW is located in China through a 75/25 joint venture with a local company.