12 Jul 2022
Lufthansa Technik to Give A320 Second Life as Hydrogen Lab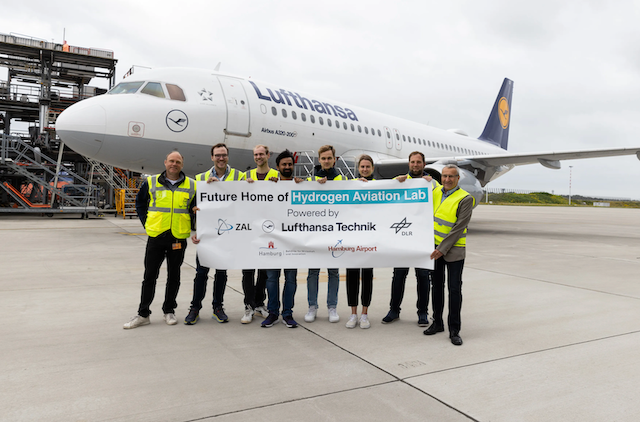 Lufthansa Group's maintenance repair arm Lufthansa Technik has announced it will repurpose one of its Airbus A320s into a Hamburg-based hydrogen aviation lab for sustainable aviation research.
Lufthansa Technik together with the German Aerospace Center (DLR), the Center for Applied Aeronautical Research (ZAL) and Hamburg Airport will test the effects of Liquid Hydrogen (LH2) on maintenance and ground processes.
The A320 which in its past life acquired over 76,000 flight before being retired in 2020, will be equipped with a hydrogen tank and fuel cell to conduct tests.
The fuel cell will supply power to galley equipment as engineers seek to understand and develop the technology to expand it to a broader range of uses.
Michael Eggenschwiler, CEO of Hamburg Airport, said:
"Climate-friendly flying with hydrogen technology is only possible if the infrastructure on the ground also fits perfectly. Close coordination is required here, and we as an airport are pleased to be able to contribute our know-how to this important project – from questions of storage and distribution to the refueling process on the apron.
"At the airport, we also rely on hydrogen as the technology of the future for our ground transport. This project offers us the chance to identify and make the best possible use of synergy effects between gaseous hydrogen, such as that used for refueling our baggage tractors, and liquid hydrogen for aircraft refueling."
The German Aerospace Center will utilise its extensive hydrogen experience and develop the virtual environment. Meanwhile, the Center for Applied Aeronautical Research (ZAL) will contribute its rich knowledge of fuel cell technology and digital process mapping.
The partners aim to position Hamburg as a world-leading hydrogen economy.