12 Jul 2022
Linde and UAE Strike Hydrogen Deal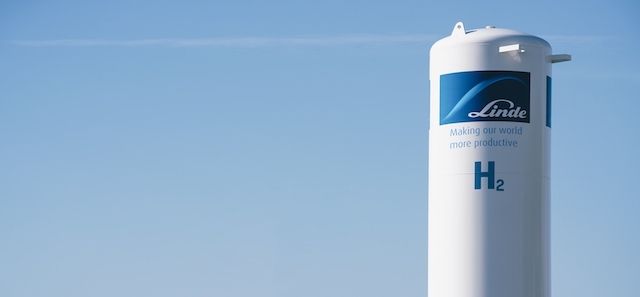 Linde has announced that it has signed an MOU with the United Arab Emirates' Ministry of Energy and Infrastructure to identify and develop low-carbon hydrogen projects that will contribute to MOEI's Energy Strategy 2050 and the UAE's target to achieve net-zero emissions by 2050.
The initiatives will focus on four key areas: hydrogen mobility, carbon capture and storage, green hydrogen production via electrolysis, and blending hydrogen with natural gas.
H.E. Sharif Al Olama, UAE Undersecretary for Energy and Petroleum Affairs said: "The UAE recognises clean energy as the key pillar of sustainability and a national priority. In accordance with our Net-Zero goals and the UAE Hydrogen Leadership Roadmap, the United Arab Emirates intends to expedite the adoption of the most cutting-edge solutions to combat climate change and accelerate the energy transition. Partnerships with the private sector are crucial to achieving this goal."
Juergen Nowicki, executive vice president of Linde plc and chief executive officer of Linde Engineering, stated, "Linde has a long-standing presence in the UAE, and we are dedicated to supporting the country's ambitious decarbonization goals."
"By leveraging our local and global capabilities across the entire hydrogen and CCS value chains, we will be able to serve industry and mobility customers as they transition to clean energy, while maintaining the safety, reliability, and efficiency standards for which our customers hold us in high regard," he added.