14 Feb 2023
JCB Has Retrofitted a Mercedes Truck with Its Hydrogen Engine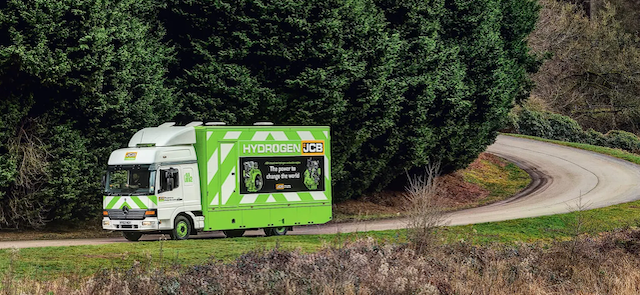 JCB is celebrating a significant accomplishment in validating the potential of hydrogen combustion technology through retrofitting a 7.5 tonne Mercedes truck with their efficient hydrogen engine.
The successful conversion was achieved in just a few days, and JCB chairman Anthony Bamford took the wheel for the vehicle's initial run. The internal combustion engine used is identical to those currently in operation within JCB prototype agriculture and construction machinery, representing the ongoing commitment of the company's £100 million hydrogen venture.
JCB claims it has already produced 50 hydrogen internal combustion engines. This project was driven by 150 engineers, and the engine powers their JCB backhoe loader and Loadall telescopic handler machines.
The recent endeavor saw a formerly diesel-powered truck being converted to hydrogen power, showcasing how a switch to hydrogen could lead to faster achievement of global carbon dioxide emission targets.
Lord Bamford said: "This is a giant leap forward for JCB and the rest of the world because we all have one goal: to reduce emissions. The hydrogen engine we have installed in the truck is the same as those already powering prototype JCB machines, so there is no reason we should not see hydrogen combustion engines in vehicles used on the roads in the future, including cars."
JCB is making great strides as the developer of the world's 'first' functioning hydrogen-powered construction and agricultural machines, along with a mobile hydrogen refueller. This revolutionary refueller enables rapid and easy refuelling of machines on site. The engine are produced at the JCB Power Systems in Derbyshire.