05 Jan 2023
Hydrogen Technology Expo North America Returns to Houston for Its Second Edition to Spearhead the Creation of a US Hydrogen Value Chain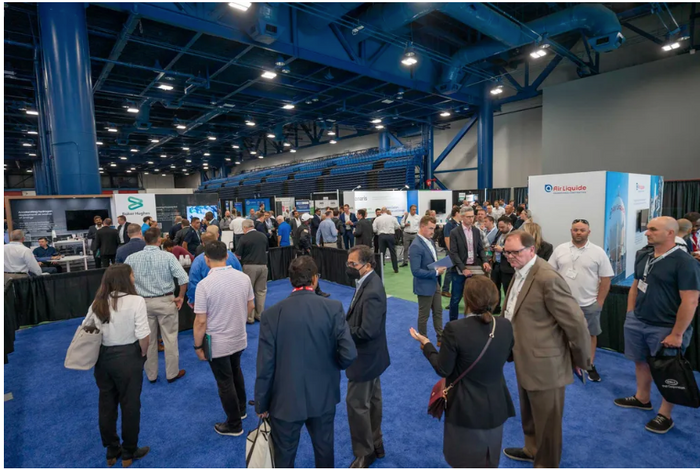 Hydrogen Technology Expo North America 2023 — North America's largest hydrogen trade fair and conference, co-located with Carbon Capture Technology Expo taking place in Houston, Texas on 28-29 June 2023, will bring together up to 3,500 attendees mainly comprised of senior executives, 200+ renowned and inventive exhibitors from across the hydrogen value chain and 110+ industry-leading speakers. Among the 130+ confirmed exhibitors are Siemens Energy, Exxon Mobil Corporation, Mitsubishi Heavy Industries, Baker Hughes, Atlas Copco and Babcock & Wilcox.
The event is highly focused on technologies, solutions, and placing hydrogen businesses at the forefront of the energy transition — differentiating it from other exhibitions and conferences.
In its first year, Hydrogen Technology Expo alongside Carbon Capture Technology Expo which took place on June 14 and 15, 2022 in Houston, Texas, attracted around 3,000 attendees and 900 conference participants, a remarkable feat for a first-year event.
With the introduction of the Inflation Reduction Act and the recently announced intention to issue $750 million in funds to dramatically lower the cost of hydrogen technologies for heavy-truck fuel cells as well as hydrogen delivery and storage, hydrogen development is due to expand at an unprecedented rate.
Hydrogen Technology Expo will help stimulate the hydrogen economy by connecting suppliers, buyers and sponsors. It will provide an opportunity for businesses to connect with qualified leads, secure off-takes and capitalize on generous subsidies across North America.
For a chance to exhibit click here and to register to attend click here.
The European edition of the Hydrogen Technology Expo is the world's largest hydrogen-dedicated trade fair and conference. Watch the reel from last year's event here.