07 Feb 2023
Honda to Co-Develop Hydrogen Fuel Cell Engines with GM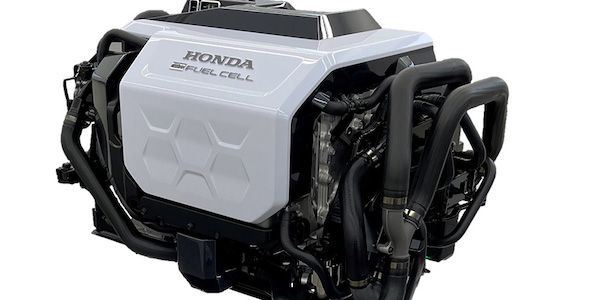 Honda Motor Co. declared on 2 February that it would begin producing a new hydrogen fuel cell system, in partnership with General Motors Co. later this year. Honda anticipates selling approximately 2,000 units of the system by the mid-2020s, with a goal to up that to 60,000 units per annum by 2030.
The new system is being developed not only for Honda's own FCEVs but also for commercial vehicles, such as heavy trucks, as stationary power stations, and in construction machinery. Honda is set to initiate production of the system via its collaboration with GM this year, Shinji Aoyama, a senior managing executive director of Honda, mentioned at a Tokyo company event, reported Reuters.
The 'next-generation' system intends to more than double durability compared to Honda's existing fuel cell system, whilst simultaneously decreasing the costs by two-thirds.
"While commercial vehicles are in use all over the world, they'll likely see electrification just as with passenger cars," said Tetsuya Hasebe, general manager of Honda's hydrogen business development division.
That would likely lead to a divergence in trucks using batteries and those running on fuel cells, he added.