13 Feb 2023
HevenDrones Launches Hydrogen Drones for Defence and Commercial Use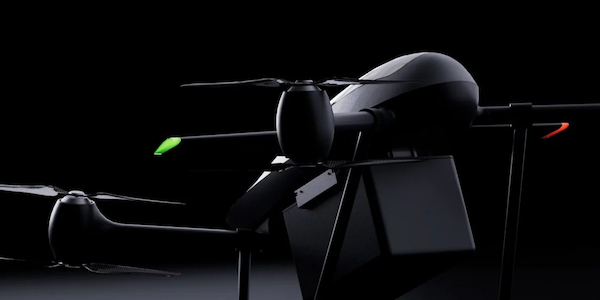 HevenDrones, a pioneer in the manufacture and deployment of practical drones, unveiled on 14 February its first hydrogen-fueled drone for commercial use, the H2D55. Boasting five times the energy efficiency of lithium-powered drones, the H2D55 is able to stay airborne for 100 minutes with a payload capacity of 7kg.
HevenDrones tackles common obstacles of limited battery life and low payload capacities which accompany traditional drones, while also mitigating the adverse environmental impacts of extracting lithium. In addition, by utilizing hydrogen fuel cells, businesses seeking to incorporate drones on a larger scale can anticipate a decrease in long-term operating costs that are commonly associated with the frequent replacement of batteries.
Two other models will follow the H2D55 in the next 9 months, each featuring an augmented payload capacity whilst maintaining longer flight endurance.
HevenDrones has designed its H2D model be easily personalized to the needs of its commercial and defence customers. Commercial applications include transportation of goods, measurement of soil fertility, crop spraying, acquisition of risk-analysis information for construction companies, property inspection for reforestation projects, and providing aid to emergency services. Defence use-cases range from surveillance operations to the delivery of life-saving medical supplies, food, and ammunition to soldiers.
"We are delighted to bring hydrogen-powered drones to the global market and we are excited to see the expanding range of use cases across numerous industries," said Bentzion Levinson, Founder & CEO of HevenDrones. "Not only do actionable drones add immense value to key areas of our economy and society, but we are working to ensure that this value is compounded by reduced carbon emissions and general energy efficiency by using hydrogen. The H2D55 is our first step towards achieving this vision."