03 May 2022
Germany Enters a Hydrogen Partnership with India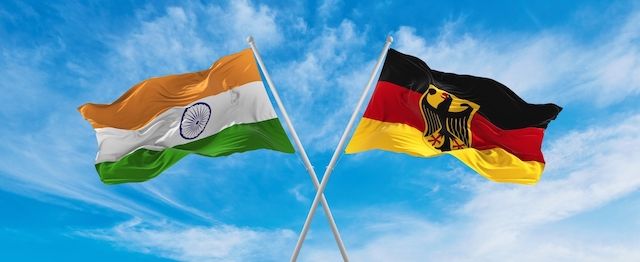 Germany has entered a hydrogen partnership with India to ramp-up hydrogen production.
Robert Habeck, Germany's Minister of Economic and Climate Affairs, and India's Minister of Power and New & Renewable Energy, R.K Singh have signed an agreement for the two countries to collaborate on hydrogen.
Stipulated in the agreement, both governments will set up an Indo-German Green Hydrogen Task Force, which will bolster collaboration in production, trade, utilisation, storage and distribution by establishing project schemes, regulations, standards and cooperation in research and development (R&D) projects.
"The expansion of green hydrogen production and application will serve the common long-term goal of driving the ramp-up of green hydrogen, making it commercially viable," said Habeck.
"As part of our energy partnership with India, we have agreed to work together in more depth on developing innovative solutions for sustainable green hydrogen an important milestone in reducing our dependence on fossil fuels."
Annalena Baerbock, the German foreign minister, has been advocating a notion of "hydrogen diplomacy" to strengthen energy partnerships.
India has developed its National Green Hydrogen Mission with a vision to become an international green hydrogen production and export hub, while Germany has launched its National Hydrogen Strategy to position itself as a world leader in hydrogen technologies.
India's copious renewable energy potential and its expertise in administering renewable energy projects enable it to generate low-cost green hydrogen to decarbonise a number of industry sectors. It is also poised to export enough green hydrogen to meet global demand.