FORVIA begins to produce Type IV hydrogen tanks at France-based facility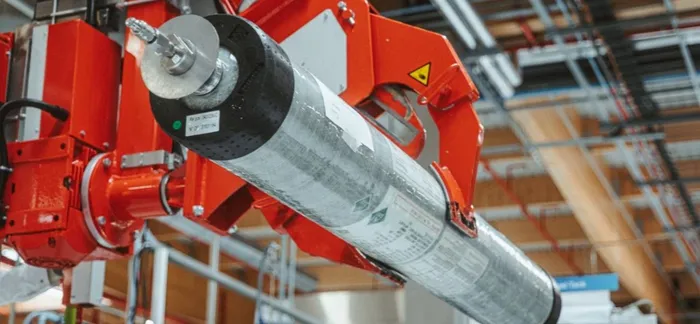 A mass production facility owned and operated by FORVIA has begun to manufacture Type IV hydrogen tanks made from carbon fiber with a polymer liner. The company's site – located in Allenjoie, France – is claimed to be the first of its type in Europe and North America, and has a projected production capacity of more than 100,00 tanks each year.
To contribute towards the decarbonization of mobility and industry, FORVIA aims to cut production costs by up to 5x between 2023 and 2025 by enhancing company manufacturing processes.
The newly established facility will provide solutions to automotive and hydrogen distribution and storage industries within Europe, with the company having already worked with MAN and Hyvia to deliver on-board mobility systems.
"FORVIA has reached a major milestone in its hydrogen history," said Patrick Koller, CEO, FORVIA. "With deliveries already underway and a robust order book, our Allenjoie plant sets a new benchmark. From tank manufacturing to complete storage systems, our mid-term capacity of 100,000 tanks per year demonstrates our commitment to mass production and operational excellence. We're driving the safe, affordable hydrogen technology our society needs, meeting customer expectations and decarbonizing our future."
Since 2018, FORVIA has invested more than €380m in hydrogen technology development and the company anticipates that this number will grow to €20bn in 2030.