EU and Japan Lead Hydrogen Patents Worldwide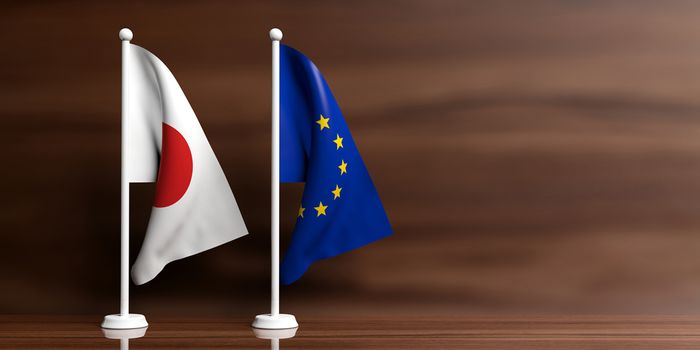 The European Union and Japan top hydrogen patents globally, according to a patents analysis by the European Patent Office (EPO) and the International Energy Agency (IEA).
The report covers a broad spectrum of hydrogen technologies, encompassing end-use applications and hydrogen supply, storage, distribution, and transformation between 2011 - 2020.
The EU and Japan accounted for 28% and 24%, respectively, of all international patent families (IPFs), filed with considerable growth over ten years. Countries in the EU represented most were Germany with 11% of the global total, France with 6%, and the Netherlands with 3%.
French gas producer Air Liquide and its German-American competitor Linde led the way in patents for established hydrogen technology. BASF, Siemens, and Bosch are also top applicants. Munich and the Ruhr region are among the world's top ten areas for hydrogen technology, as is Paris. In Germany, many applications come from Frankfurt, Stuttgart and Nuremberg.
According to the report, the only significant innovation hub which showed a decline in international hydrogen patent applications was the USA, which accounted for 20% over the ten years.
South Korea and China showed a low number of applications which is now increasing. The analysis revealed that the United Kingdom, Switzerland, and Canada are three other nations that produce a substantial number of hydrogen patents.
Between 2011 and 2020, most hydrogen patents filed were for hydrogen-generating technologies. The patenting data demonstrates that low-emission innovations were responsible for more than twice as many international patents as established technology across the whole hydrogen value chain.
Electrolysis saw a sizeable rise in innovation, with Europe leading the way as a prime location for new electrolyzer production investment. The report states that environmental concerns triggered nearly 80% of all hydrogen-production-related patents in 2020.
The automotive industry has long been a pioneer of hydrogen innovations, with patents from this sector showing continued growth, mainly from Japanese and Korean companies led by Toyota, Hyundai, and Honda.
Despite media attention and government policies, the report highlights that momentum has yet to be evident for other end-use applications to decarbonize heavy industry, aviation, power generation, and heating.
Researchers warned that countries wouldn't be able to achieve their net zero targets without tackling unabated fossil fuel use in these sectors.
However, the report saw a "bright spot" in using hydrogen to decarbonize steel production, which has recently increased patenting.
As for top patent applications, the European chemical industry dominates innovation in established hydrogen technologies.
Automotive companies were also active, and not just in vehicle technology. These were followed by universities and public research institutes which made up 13.5 per cent of all hydrogen-related patents between 2011 and 2020, with French and Korean institutions topping the ranking.
The study also uncovered that more than half of the $10bn of venture capital investment into hydrogen firms between 2011 and 2020 went to start-ups with patents, although these accounted for less than a third of the start-ups in the study.
Holding a patent is a good indicator of whether a start-up will keep attracting investments, according to the report, with more than 80 per cent of late-stage investment in hydrogen start-ups between 2011 and 2020 going to companies that had filed a patent application in areas such as electrolysis, fuel cells, or low-emissions methods for producing hydrogen from gas.