12 Nov 2022
EU Forges Hydrogen Partnerships and Disputes Policies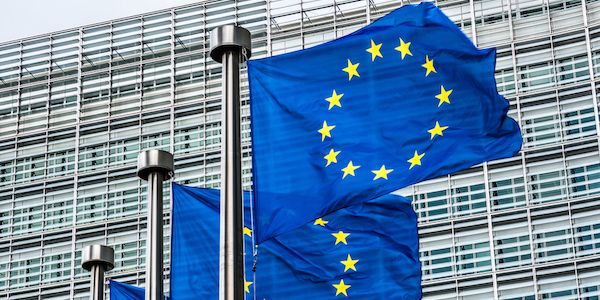 At Cop27 in Sharm el-Sheikh, Egypt, the EU, Germany, and the Netherlands have announced hydrogen partnerships with countries that can produce renewable hydrogen at a low cost.
Among the first to be announced was an agreement between the Egyptian and German governments to cooperate on green hydrogen.
Similarly, the Netherlands and the government of Oman recognised mutual benefit in joining efforts on green hydrogen by formalising an agreement on 9 November, as the Dutch government eyes low-cost green hydrogen imports from the GCC country.
In an effort to secure its ambitious REPowerEU target of 10 million tonnes of renewable hydrogen imports by 2030, the EU inked green hydrogen import agreements with Kazakhstan, Namibia, and Egypt.
Whilst EU members forge hydrogen friendships at COP27 in Sharm el-Sheikh, Egypt, they have raised serious concerns about President Joe Biden's Inflation Reduction Act amid fears it will disadvantage EU hydrogen production.
In a letter to the US Internal Revenue Service, the EU pointed out nine of the recently passed law's tax-credit provisions, which could be in breach of international trade rules, including one that would provide up to $3/kg for producers of clean hydrogen.
This would have "negative effects for the EU in terms of investment decisions in the hydrogen industry", it said. EU officials highlighted "a problematic domestic production requirement that puts EU-based producers at a disadvantage as they must compete on a distorted market with subsidised US-based producers".
The EU points out that the subsidy is "unbound in financial value as there is no spending or production cap", urging a change to ensure a "level-playing field".
The hydrogen tax credits granted by the Inflation Reduction could mean that renewable hydrogen production in the US could be among the most cost-competitive in the world.
For this reason, many companies have said they would increase operations in the US since the bill's introduction in July.
Hydrogen-related points of contention have not only involved the EU's ally, the US, nations within the EU have also differed on hydrogen issues.
France and Germany have opposing views on hydrogen imports. Germany would like looser EU rules in classifying renewable hydrogen produced in places like the Middle East, Africa, and Canada, whereby hydrogen could be classed as renewables despite not being entirely sourced by renewables.
France, on the other hand, contends that both European and foreign producers should be subject to the same rules. Paris would also like to prioritise hydrogen produced from low-carbon electricity sources, not just renewables which it would like to include in the EU's renewable energy directive.
France's low-carbon electricity would encompass hydrogen produced from nuclear energy, which Germany and other states in the EU are ruling out. They argue if nuclear is considered renewable, then low-carbon gases should be added too, referring to blue hydrogen from fossil gas with carbon capture technology.
The EU has been criticised for the slow pace at which it is deploying hydrogen enabling policy, and a spat from within the EU on hydrogen could further derail the prospects.