13 May 2022
EU could "Break" its Dependence on Russian Gas by Investing in Green Hydrogen Imports, Report Says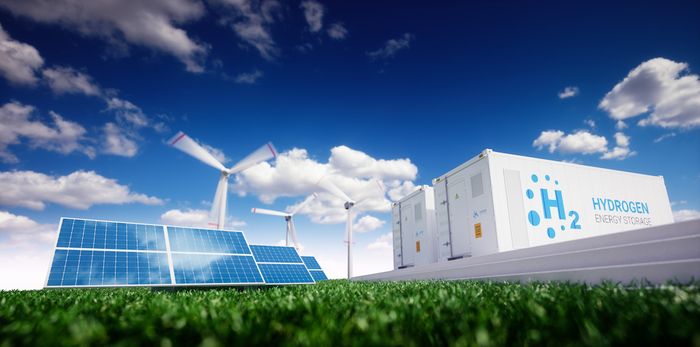 The EU could "break" its dependence on Russian gas and fuel imports by deploying green hydrogen and ammonia it could import at a low cost from regions with an abundance of renewable resources, according to a report released yesterday by the US environmental non-profit, RMI.
Green hydrogen imports into Europe will be at a lower cost than all kinds of hydrogen produced domestically by the time imports begin in 2024.
The Rocky Mountain Institute (RMI) added that extensive collaboration outside the bloc with potential hydrogen suppliers was necessary. It pointed out that it viewed Saudi Arabia, Morocco, the US, Chile, Brazil and Australia as the cheapest potential suppliers in the short to medium term.
The non-profit estimates the cost of imported green hydrogen to be around $3.75/kg in 2024, dropping to $2/kg by 2030. Projections show that domestically produced hydrogen would also have a similar cost by 2030. However, it would be more expensive than imported hydrogen in 2024, costing around $4/kg.
Based on current surging natural gas prices that will take years to adjust because of the Ukraine war, domestically produced and imported green hydrogen would provide a more competitive cost than grey and blue hydrogen. RMI projects blue hydrogen to cost around $4.60/kg in 2024, decreasing by half to $2.50/kg by 2030 and deems it as "no safe harbour".
The analyses shows that new European grey hydrogen production, costing $6.50/kg today and going down to $5/kg in 2024, would be the most expensive due to carbon pricing.
The report comes ahead of the European Commission's launching of its new REPowerEU strategy next week, aimed at reducing Russian oil and gas imports.