10 May 2022
Bosch Invests €500 Million in Hydrogen Electrolysers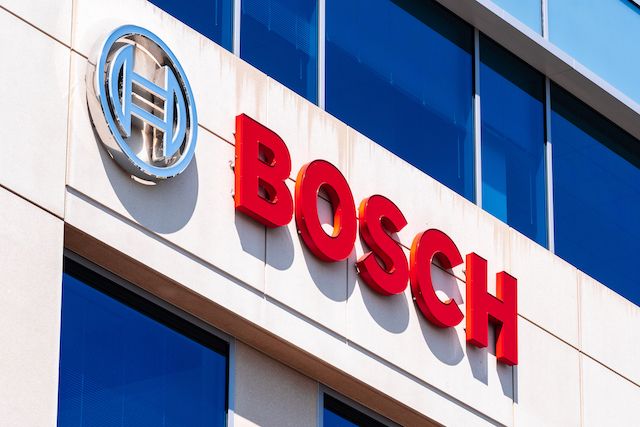 The German multinational engineering and technology firm Bosch has announced it will invest €500 million in hydrogen electrolysers, which play an important role in accelerating the adoption of green hydrogen in transport and other sectors. 
Bosch intends to have its electrolyser stacks in production by 2025. The company predicts the market for the components to reach 14 billion euros by 2030.
Bosch CEO Stefan Hartung told Automotive News that the Ukraine conflict has brought about a sense of urgency for new sources of energy, including hydrogen.
"Our concern is to secure energy supplies, with the price of oil and gas remaining at a very high level," he said. "Green hydrogen is essential if we want to make our world carbon-neutral... Hydrogen can help to mitigate global warming in every sector."
Bosch claims hydrogen will first be adopted by long-haul trucks although its tech could make it into passenger vehicles as well.
The electrolyser drive will be led by Thomas Pauer, an executive vice president at Bosch.
Investments in electrolysers in Europe have doubled in recent years.
"We're surprised by how strongly the market is growing," Pauer said. "The world is realising that we need a different energy source. I don't think we can solve our energy issues without hydrogen."
The European Commission (EC) and 20 manufacturers have signed a Joint Declaration to make sure enough electrolysers will be produced in Europe to achieve the EU's new "Hydrogen Accelerator" target of generating ten million tonnes of green hydrogen per annum by 2030.