01 Sep 2022
Blue World Technologies' High-Efficiency Methanol Fuel Cells Pave the Way for E-Fuels in the Maritime Sector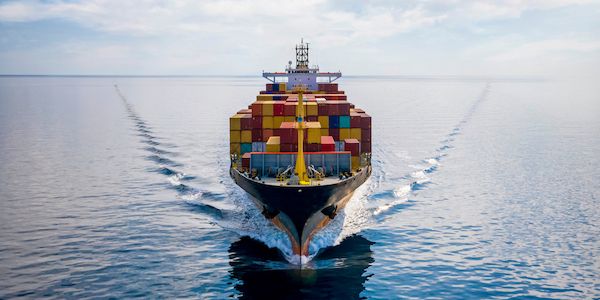 Blue World Technologies announced on 30 Aug that it has completed €37 million series B funding round enabling it to scale up fuel cell production. The Danish company will also invest in the development of methanol-driven fuel cell applications for the maritime sector.
Bill Gates- founded Breakthrough Energy Ventures entered as an investor in Blue World Technologies alongside existing investors, Vaekstfonden (The Sovereign Investment Fund of Denmark), DEUTZ AG.
"Being a world-leading venture fund within innovation and green technologies, we are honoured to bring Breakthrough Energy Ventures on board as a shareholder. It is in the DNA of both of us to set ambitious goals to make a difference in the world and we look forward to pursuing these goals together", said Co-founder and Chief Executive Officer, Anders Korsgaard, from Blue World Technologies.
In late 2021, the company insourced all the production of the core fuel cell components and is currently in pre-series production. Later this year, Blue World Technologies will launch series production and with further scaling, the company expects to reach a production capacity of 500 MW within a couple of years.
"Maritime shipping is a critical component of our global economy, but it contributes 1 billion metric tons of carbon emissions each year," said Carmichael Roberts of Breakthrough Energy Ventures.
"We see a real opportunity in bringing methanol fuel cells to the maritime sector as a very promising avenue for reaching net-zero CO2 emission quickly. Blue World Technologies has found a unique way to offer marine transportation operators a climate friendly solution with an attractive total cost of ownership."
Breakthrough Energy Ventures-Europe was established by the European Commission, the European Investment Bank (EIB), and Breakthrough Energy Ventures to invest in innovative European companies and bring radically new clean energy technologies to the market.
It was established to support Europe's best clean energy entrepreneurs whose solutions can deliver significant and lasting reductions in greenhouse gas emissions – Blue World Technologies and this investment in the company is an example of that.
European Investment Bank Vice-President Christian Kettel Thomsen said: "To solve the climate crisis, we need new innovative technologies in all areas of the economy. We welcome the investment by Breakthrough Energy Ventures-Europe in Blue World Technologies to develop methanol-driven fuel cell applications for the maritime sector.
"Decarbonising maritime transport is an important part of bringing global emissions down and for the EIB this is a key priority under its new Transport Lending Policy which was announced last month."
One of the early investors Vaekstfonden is delighted to welcome Breakthrough Energy Ventures:
"Being one of the early investors in Blue World Technologies, Vaekstfonden, is delighted to welcome one of the world's leading climate impact investors – Breakthrough Energy Ventures – as co-investor", says Christian Winther, Partner in Vaekstfonden and board member in Blue World Technologies and continues: "They will strengthen the global perspectives of climate impact even further. And we look forward to seeing our collaboration unfold in the years to come."
One of the largest challenges in ensuring a net-zero future lies within the maritime sector, where direct electrification is not an option due to operational requirements. With an annual CO2 reduction potential of 1.8 Gt in 2050, new technologies and fuels are essential. Especially within the last year, the use of renewable methanol as shipping fuel has turned into a global trend, with methanol-driven vessels, cruise ships, and large ocean-going container ships currently being built.
The fuel cell systems from Blue World Technologies enable a green, CO2-neutral operation with zero particle outlet. As a flexible power solution, the system can be used for auxiliary power, for smaller gensets or larger power units in the megawatt range, or for propulsion depending on ship type and customer needs.
Press release edited by Suzanna Hayek