27 Sep 2022
Ballard Inks Contract with Stadler to Supply Fuel Cell Engines for First US Hydrogen Train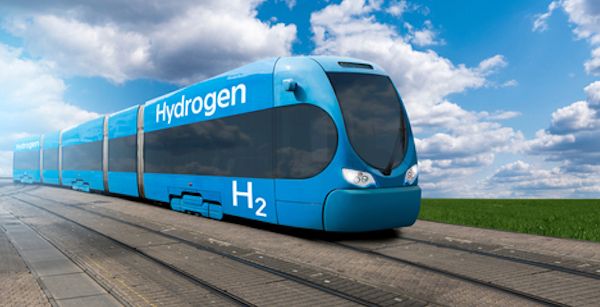 Ballard Power Systems announced on 26 September an order from Stadler Rail AG, a leading manufacturer of rolling stock, for the supply of six 100 kW FCmoveTM-HD+ fuel cell engines to power the first hydrogen train in the United States.
The contract to provide the hydrogen-powered train was awarded to Stadler by San Bernardino County Transportation Authority (SBCTA), with the option of additional trains in the future. The train is expected to be in service in San Bernardino, California in 2024 and will seat over 100 passengers.
"We continue to see the critical role hydrogen will play in decarbonizing our economy. We are excited to work with Stadler, a global industry leader in rail manufacturing, to reduce emissions in the transportation sector and bring the first hydrogen powered, zero emission passenger train to the United States," said Randy MacEwen, Ballard CEO.
Martin Ritter, CEO of Stadler US commented, "Stadler is committed to designing and building green technology for the transportation industry. We are delighted to work alongside innovative organizations, like SBCTA and Ballard, that share our enthusiasm to reduce emissions in the sector. It is a great honor to be a part of bringing the first hydrogen-powered train to the United States."
Press release