13 Mar 2023
Baker Hughes and HIF Global Collaborate on Direct Air Capture Technology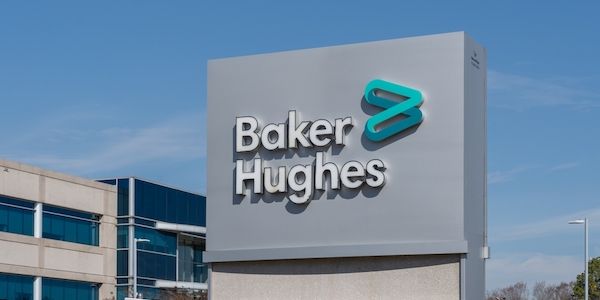 Energy technology company Baker Hughes and the world-leading electro fuels (eFuels) firm HIF Global announced on 7 March a collaboration to develop technology to capture CO2 directly from the atmosphere (CO2 Direct Air Capture or DAC). The two prominent companies will test Baker Hughes' Mosaic DAC technology pilot units with the intention of expediting DAC deployment at scale.
Baker Hughes acquired Mosaic Materials, which is developing a proprietary DAC technology using Metal-Organic Framework (MOF) materials used to segregate CO2 from the atmosphere, in April 2022. Baker Hughes is utilising its expertise in modular design and material science to develop and scale Mosaic's innovative technology to increase direct air capture efficiency while simultaneously lowering cost.
HIF anticipates the possible deployment of Baker Hughes' Mosaic DAC technology at the HIF Haru Oni eFuels Facility in Chile. The eFuels plant produces green hydrogen from wind electricity and water. It combines hydrogen with recycled carbon dioxide to produce eFuels. HIF Global is also completing the engineering for the first world-scale eFuels facility in Matagorda County, Texas, where it expects to deploy the DAC technology. Construction of the facility is slated for 2024.
"Collaboration is key to supporting and accelerating the energy transition to address climate change, and we are pleased to work alongside HIF to support their significant efforts in deploying eFuels at scale, leveraging our Mosaic DAC technology," said Lorenzo Simonelli, chairman and CEO of Baker Hughes. "This milestone agreement further illustrates the strength of Baker Hughes' extended portfolio of Climate Technology Solutions, which includes a variety of CCUS technologies, and validates our strategy and commitment toward decarbonization."
Cesar Norton, HIF Global CEO, said, "Ground-breaking technologies like Mosaic that enable efficient, low-cost CO2 capture from our atmosphere represent the future of CO2 recycling. Cooperation with our partner Baker Hughes on this important DAC initiative accelerates our plan to capture 25 million tons per year of CO2 and combine it with green hydrogen to produce 150,000 barrels per day of eFuels and decarbonize over 5 million vehicles in use today."
Electrofuels are being touted for use in internal combustion engines as a low-carbon alternative to diesel. However, the EU is planning to phase out internal combustion engines by 2035.
Germany, backed by Italy, Poland and now Austria, has recently called the ban into question, pushing for eFuel-powered internal combustion engines to continue to be sold after the 2035 cut-off.
California is planning to ban gas-powered combustion engines by 2035.