23 Nov 2022
AVL Racetech Builds Hydrogen Combustion Engine for Motorsport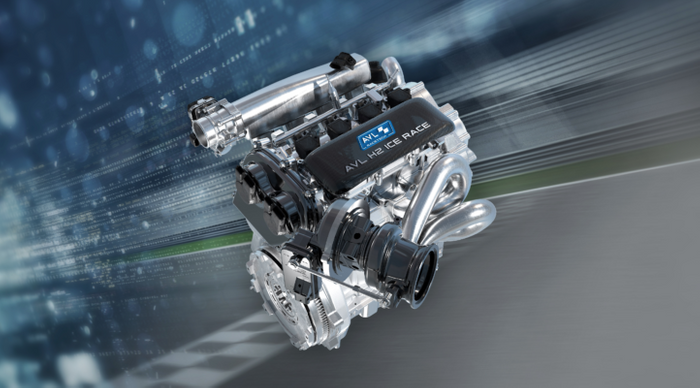 AVL Racetech, the motorsport department of AVL, has presented a prototype of a an H2 internal combustion engine. The power unit is a compact, hydrogen-powered 2-liter turbo engine, with intelligent water injuection that enables it to achieve a new performance level, the company claims. The prototype is the first racing engine that AVL Racetech is developing in-house.
AVl Racetech's combustion engine operates with a low level of excess air allowing it to perform at a level of around 150 kW per liter, differentiating it from other existing H2 internal combustion engines. This puts the hydrogen-powered 2-liter turbo engine in the same range as the close-to-production customer racing classes of today.
Applying the principle of water injection has allowed AVL Racetech's H2 engine to achieve a high level of performance. The company increased the boost pressure by creating an injector which shoots additional water into the intake air of the engine.
Project Manager Paul Kapus, Manager Development Spark Ignited Engines & Concept Cars: "Realizing performance values at motorsport level with a hydrogen internal combustion engine is an incredibly complex technical challenge. But our prototype proves it can be done. The basic technology of a gasoline engine and a hydrogen combustion engine is very similar – in contrast with fuel cell technology. Which is why our concept is also a very good fit for the economical approach of customer racing, since the adaptations required are very straightforward."