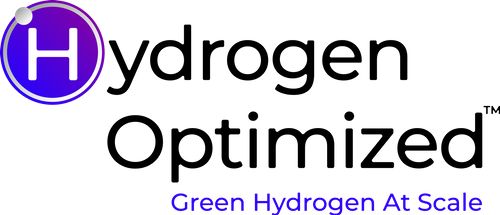 Hydrogen Optimized
Stand: 2240
Hydrogen Optimized Inc., a subsidiary of Key DH Technologies Inc. (KEY), is a private hydrogen technology company that develops and commercializes large-scale green hydrogen production systems. The company's patented high-power RuggedCell™ water electrolysis system is designed for green hydrogen plants up to gigawatt scale, at the lowest levelized cost.
Key benefits include:
A high-power design that enables 50 MW single modules, resulting in significant savings on substations compared with large plants built with multiple smaller modules; and minimal balance of plant requirement
Iridium-free design
Direct integration with renewable power sources, enabled by a rapid dynamic response to variations in electrical current levels, and resulting in maximized production of consistently high-purity hydrogen gas by efficiently utilizing intermittent energy
Stable energy efficiency over plant life
Low-cost onsite maintenance, with each individual RuggedCell™ instrumented for real-time performance monitoring, thereby maximizing plant up-time
Large-scale technology enables the decarbonization of hard-to-abate major industries including:
Ammonia and green chemicals
Refineries
E-fuels
Steel
Cement
Heavy duty transportation
For more information on Hydrogen Optimized, please visit www.hydrogenoptimized.com.